DTT in the News

DTT Globeteam, our strategic alliance in Denmark - February 2008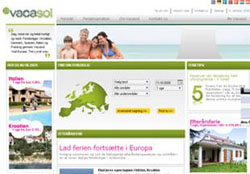 Web site of Vacasol:
http://www.vacasol.dk
On Feb 29th, 2008, DTT Globeteam, a joint-venture between DTT Group and Globeteam A/S in Denmark, successfully released the Vacasol project. This is one of the largest ERP (Enterprise Resource Planning) applications which DTT has developed from scratch, involving a group of 30 people, 12 months of design, development and testing effort, millions lines of .NET codes and different technologies such as SOA, ESB, .NET, AJAX, C# and Microsoft Visual Studio Team Foundation. This provides an end-to-end solution from the users' input data, relating information management on real-estate domain to online booking. The customer's operation officially went into production with their web site www.vacasol.dk on the same day.
This is a great example that demonstrates how dedication, excellent team work, and effective communication can overcome the challenges of a complex project that requires coordination among a multi-site team with diverse cultures working across geographic distances and different time zones. The completion of this project is the result of excellent team work from a dedicated team from Denmark, Sweden, South Africa, and Vietnam. DTT had helped the customer realize significant savings from their development costs and built in a high-performance search engine and flexible pricing solutions into their complex ERP system. The release of this project marked the first breakthrough of DTT Globeteam, which paves way to further penetration into the European market.